Food logistics committed to safety and efficiency
Shipping agricultural products from where they are grown to the end customer in a timely, safe and reliable manner is a top priority for us, as well as our clients. Fortunately, as a leading grower/producer and exporter of agricultural crops, we have an excellent track record in moving agricultural products both domestically and across the globe. Today, we transport our crop by road and rail, and ship cargo to more than 50 countries globally, with a key focus on safety, cost-efficiency, and sustainability.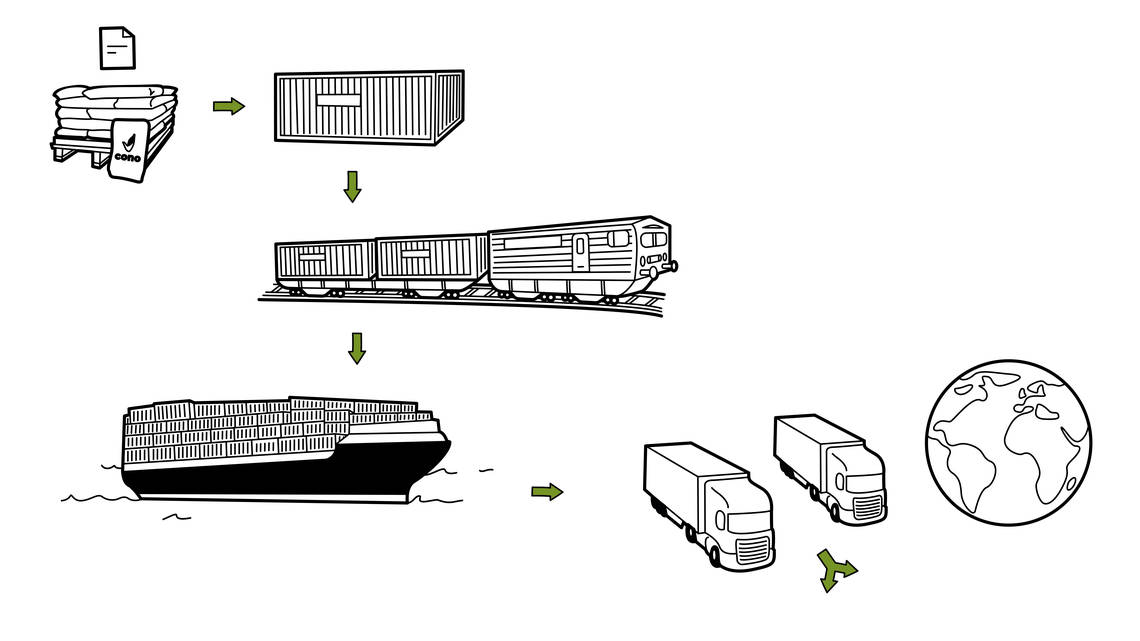 Logistics partners you can trust
We work with a trusted network of leading national and international logistics partners across the supply chain to ensure the efficient and safe delivery of agricultural goods. We offer flexible shipment options, timely delivery and competitive pricing. We transport crops from the fields where they're grown to our storage and processing plant and then on to ports to be shipped globally. Throughout, we use our agricultural supply chain expertise to support our own business and as a cost-effective service to local farmers.
Tailored food logistics services to suit individual needs
Our team of dedicated food logistic and agricultural supply chain professionals offer our suppliers and end-customers timely and cost-efficient logistic solutions from A to Z across the world. Do you need some advice about shipping your product or the best mode of transport to use? Maybe you need help with packaging, customs process, advice on the appropriate documents, or red tape in general. Do you have any special requirements for your shipment or export? If so, contact Cono Trading and put your order in the hands of the experts!