Processing seeds and beans using modern methods, storing with care
Crops are handled with care at all times, ensuring they are shipped on to customers in perfect condition. So how do we do it?

Our commitment to quality and safety at our processing facilities, allied with our logistics' experience, means we can control every stage of the product's journey through to the end customer. With Cono, your crops are always in good hands.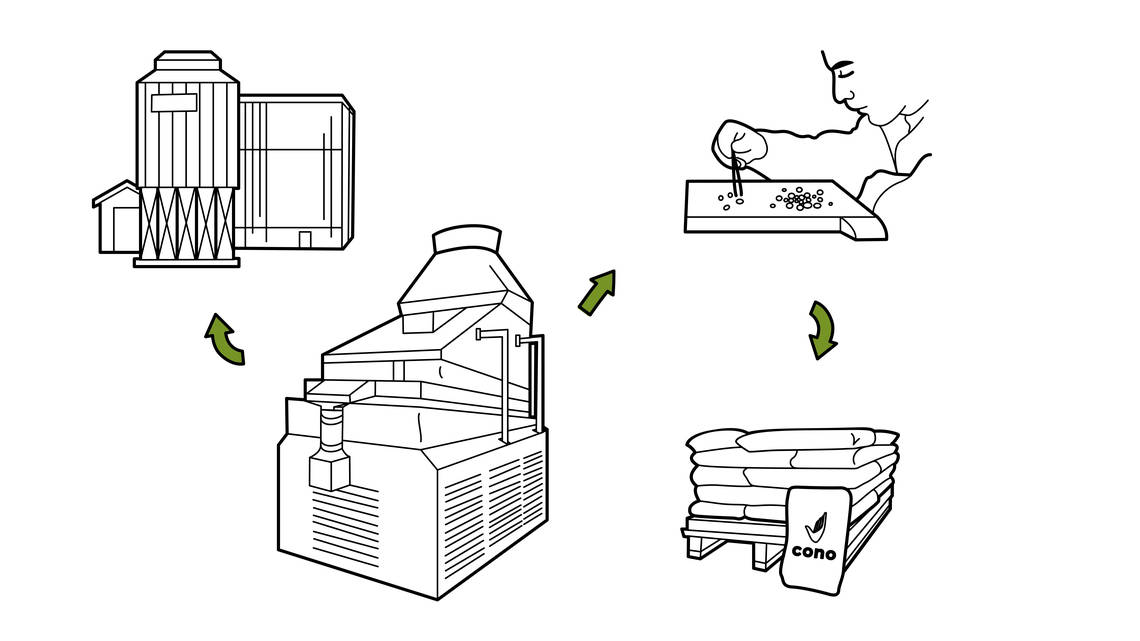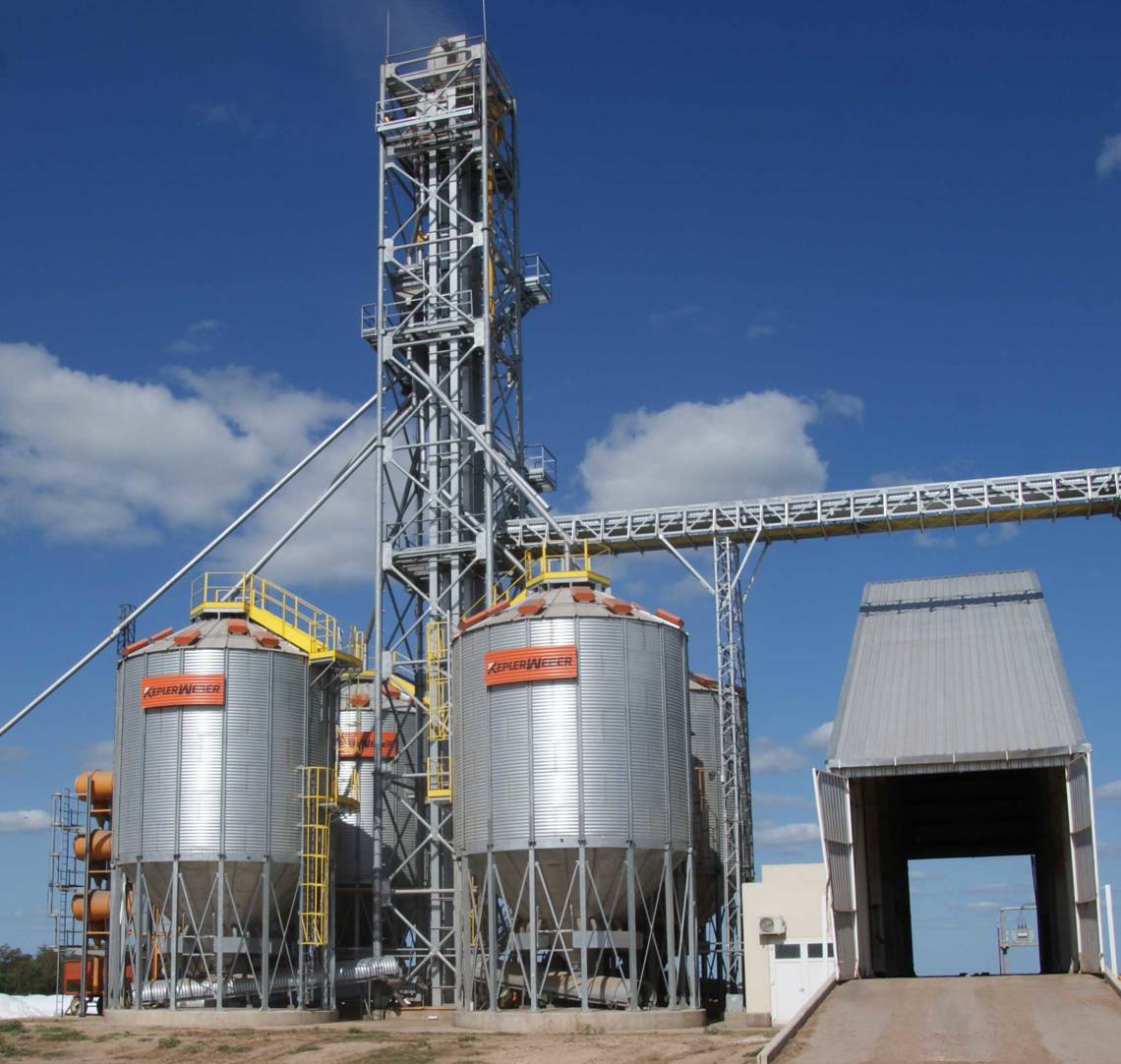 Crop storage you can trust
Optimal crop storage is important to ensure the quality of our crop. That's why we make sure our grain is stored properly, from the moment it's harvested to when it's ready to be shipped to clients. Post-harvest, most of our crops are stored next to our processing plant in either special silo bags or sanitised metal silos. Protected from sunlight to avoid any degradation in color or appearance, the stored crops are regularly monitored.
After cleaning and processing, crops are stored in secure adjunct warehouses. This on-site capacity provides us with optimum conditions for storage and handling until the crops are ready for transport to customers. We carefully monitor and control seed moisture through temperature control and proper aeration at our warehouses to prevent diseases or damage. All of our facilities are regularly inspected and have effective quality control systems, giving our customers added peace of mind.
BRC-certified plant guarantees safe, uniform and high-quality finished products
All our own pulses and chia seeds are processed at our own BRC-certified plant in Chalacea, near Cordoba. We also offer processing services to local farmers and producers. Our modern facility was substantially expanded in 2017 and now has an annual processing capacity of up to 100,000 tons. Thanks to our modern equipment, the plant can handle a wide variety of pulses and seeds safely and efficiently while treating crops with the utmost care.
Our crops go through several stages before they are ready for shipment, the actual process is dependent on and tailored to the individual crop. As a first step, dry pre-cleaned pulses and seeds are thoroughly cleaned to remove impurities such as stones, sand, metallic parts and any other foreign matter. An optical sorter then removes discolored, damaged grains and other foreign materials to ensure a uniform appearance and high quality and safe end product. Special grading machines then sort crop products according to size and specific customer requirements before they are packaged in bags. The versatility of the plant means we can easily adapt the processing of pulses, seeds and other crops to meet customers' specific requirements. For added assurance, we offer full traceability of any products we process in our plants. This is how we ensure that the processing of seeds, beans and peas always meets your specifications.
---
Compliance with regulations and internal policies
We carry out regular internal and external laboratory testing to identify any potential biological, chemical and/or physical issues. This also ensures we comply with existing regulations and our own internal policies. The processing and packaging standards at our facility are certified in accordance with the BRC Global Standard for Food Safety, demonstrating our commitment to the highest food safety and quality standards. We are also certified to process organic products according to USDA and EU specifications.
It's important to us that all our staff are fully equipped with the skills needed to safely and reliably process our crops to the quality standards our customers have come to expect. To this end, we have a supervisory system in place and constantly update our skills and training to ensure we can meet evolving customer demands.